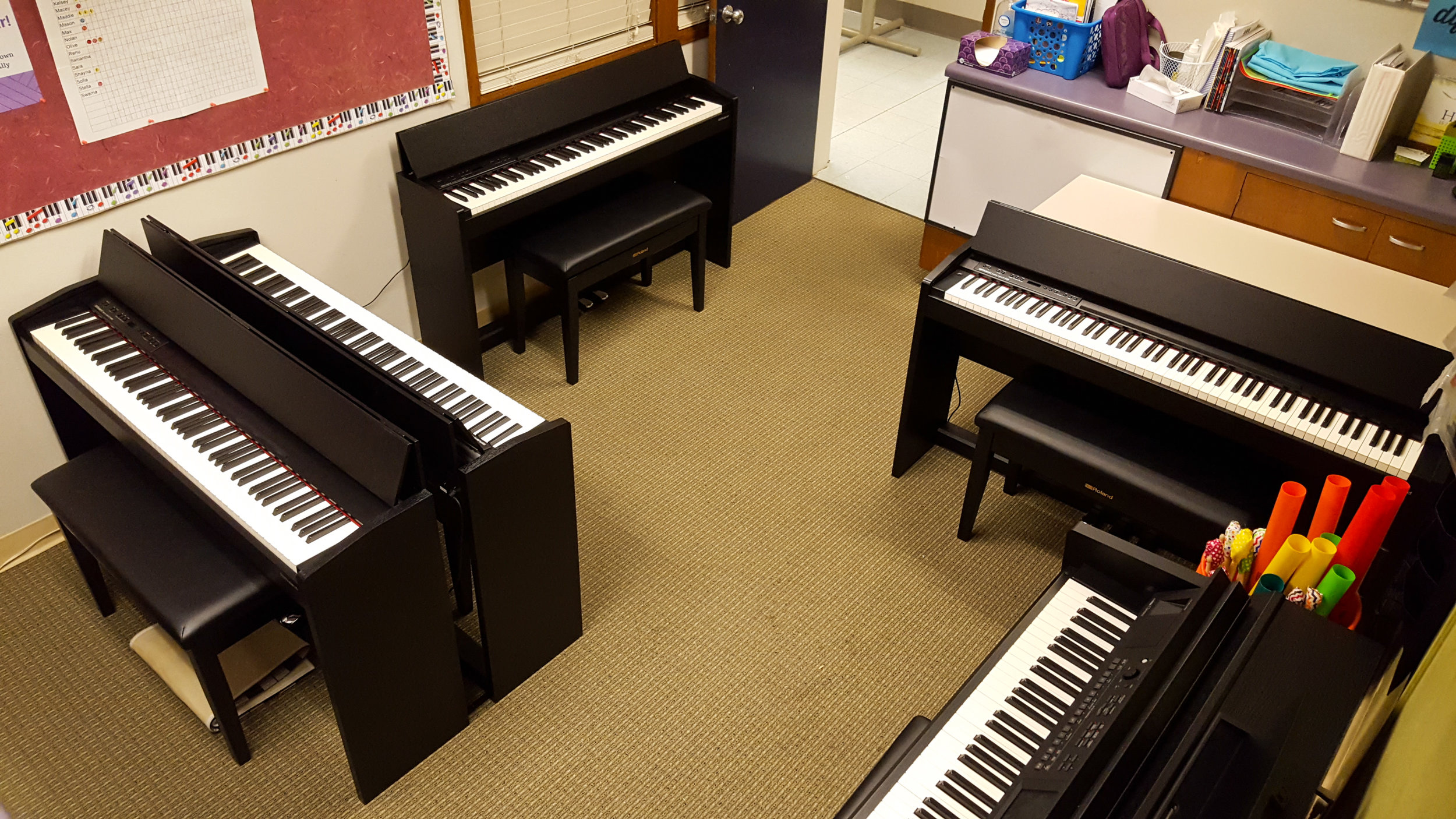 Students attend regular weekly lessons as part of a group.
Our programs guide students in Los Gatos through the fundamentals of music theory and piano performance while providing opportunities to stretch their skills through improvisation, composition, and playing in an ensemble.
Students have many performance opportunities throughout the year
, including the annual Spring Recital and specialty events like the popular Halloween Concert and our Dynamic Duos Duet Recital. Students also enjoy our studio-wide piano parties which bring students in Los Gatos together in a more casual and play-inspired atmosphere.
To maximize student success, students are expected to play as often as they can. Parents are always welcome to attend their student's lesson and parents are strongly encouraged to help their student practice at home. This is especially important for young students while they learn how to practice and develop their practice routine.
Piano Parents are VIPs at Vibrant Valley! Parents enjoy a multitude of support resources to help their students succeed, including an open and responsive connection with their teacher. Parents are always welcome to attend lessons with their student, and they are key to student success at home.
Parents receive regular feedback about how lessons are going, and they're encouraged to participate in our studio's private Facebook group where they can connect with other Piano Parents.
Check out these helpful resources for Piano Parents.
Students leave Vibrant Valley with a well-rounded music education and the skills they need to enjoy music independently or with others.
Not only can they play their instrument, they also leave with friendships and colorful memories that enrich their lives.