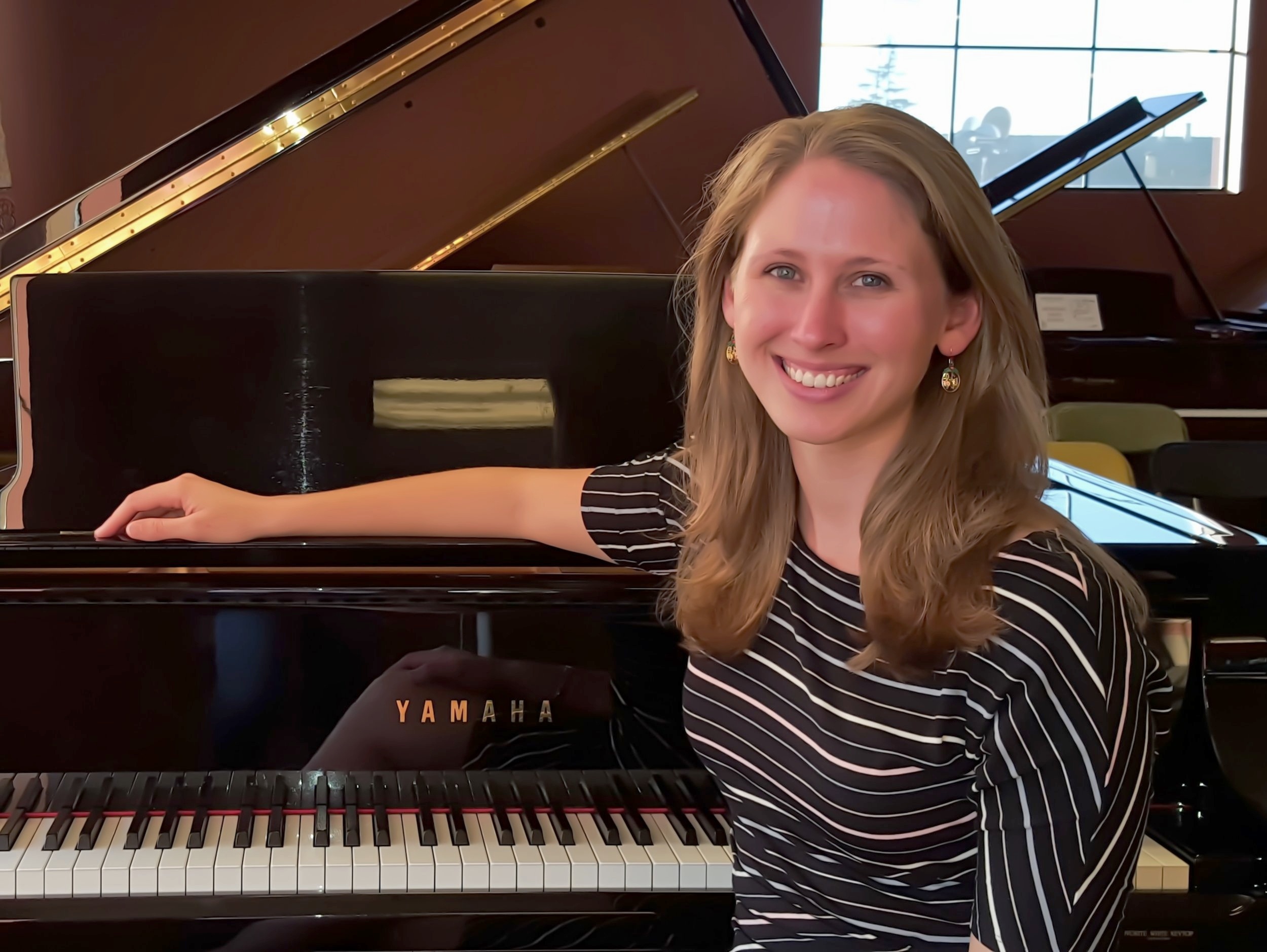 Leah's love of music has shaped her life from the beginning.
From her beginnings as a young piano student, to a band-loving teenager, and eventually an accomplished choral singer, Leah has a diverse array of experiences that make her a savvy and passionate musician.
She has always been a lifelong musician, but Leah's enthusiasm for teaching was ignited by an Educational Psychology class she took in college. She loves to study how people learn. She is devoted to tailoring her communication and teaching style to guide each learner to success.
Her students most enjoy Leah's creative approaches to the basics. She regularly incorporates theory games and opportunities for improv and composition that keep students engaged and motivated. Students certainly don't mind her sticker obsession either, as it promises to add color and personal flair to every lesson.
When she's not teaching or performing, Leah loves to hike, swim, and golf. She also enjoys cooking and playing board games with friends and family.
Get to know Leah in this interview she gave with The Piano Parent Podcast