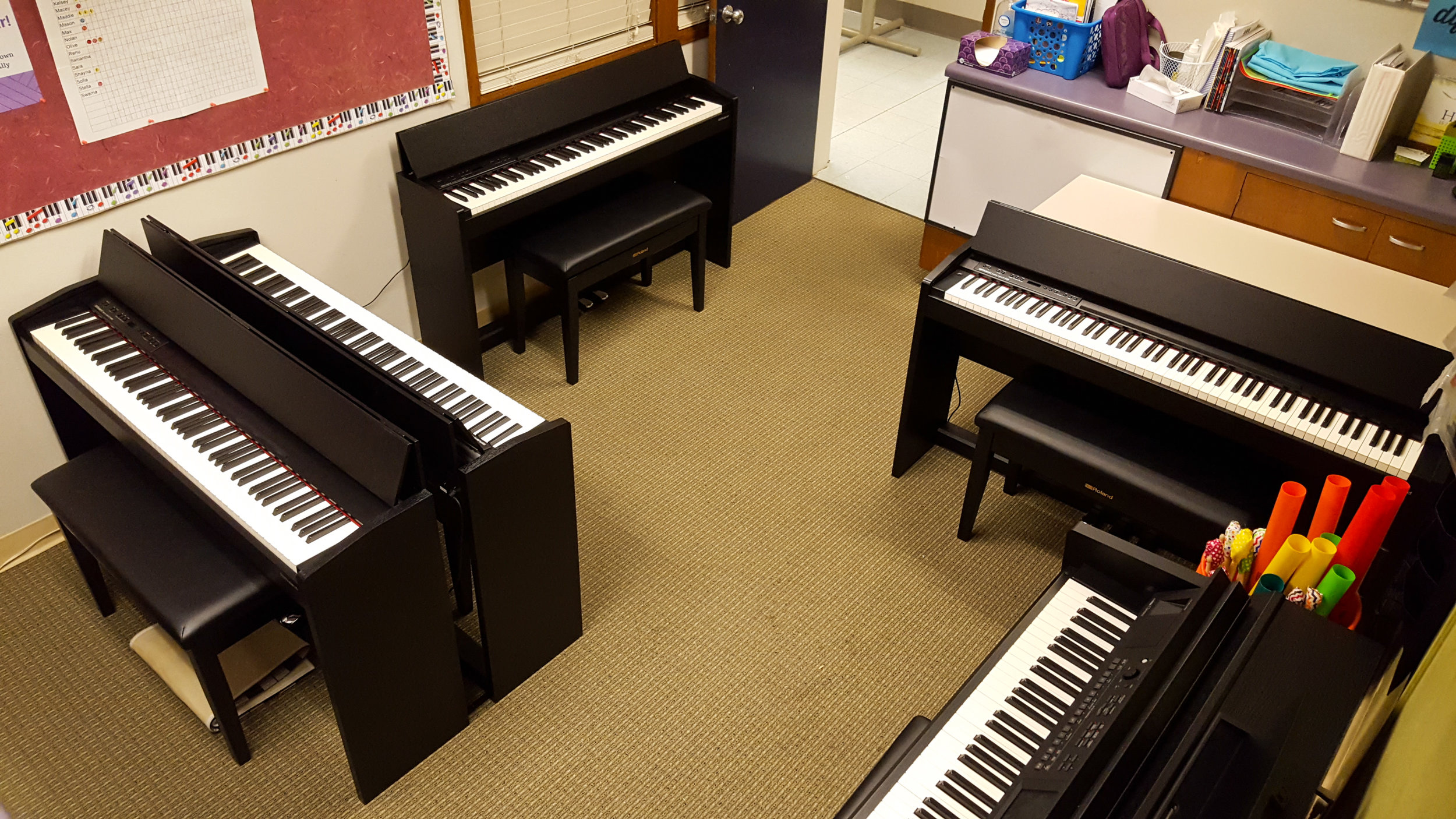 Group lessons focus on developing creativity, musicianship, and keyboard skills in an engaging social atmosphere. Each student sits at their own keyboard while participating with the entire class. Groups are formed by similar age and level. Individual progress is closely monitored to create the best possible class experience for every learning style.
Piano Classes for Kids
This well-rounded program exposes young students to technical study, note-reading, chord-reading, improvisation, composition, and more! From the beginning, students experience a welcoming atmosphere that can spark long-lasting friendships and camaraderie. In addition to solo and ensemble skills, students are also provided with many opportunities to explore and create.
Piano Classes for Teens
Teens especially thrive in a group environment - it's 100% social! In addition to developing their technical and reading skills, the highlight of teen classes is the "piano band" experience. Students enjoy regular opportunities to play their favorite pop tunes in a lively setting and among their friends. Creative skills are also enhanced as students progress, encouraging students to improvise and even write their own music. This engaging program helps keeps teens in music lessons for far longer and guides them to become lifelong musicians.
Musical S.T.E.M is a 5-week workshop in which students discover the harmony between piano, science, technology, engineering, and math! Each hour-long class pairs a science lesson with a piano lesson which guides students to make connections between the two. Topics include aural and mathematical patterns, sound vibrations, bending sound and light, various inventions, and the properties of harmony. Students enjoy a variety of games and activities to go with each topic.
Piano Club
is an 8-week introductory piano workshop available exclusively for Mulberry students in 1st-4th grade. Students explore the fundamentals of keyboard music through creative activities, including a variety of games and improvisation. Students learn to play music by ear as well as how to read from chord charts and the staff. Each 45-minute class also features both solo and ensemble opportunities which enhance the group experience of making music together.